Thermabond - Roof Stabilisation and Insulation
The Ridge Doctor can now offer a unique roof and suspended floor insulation service using our Thermabond product.
Polyurethane spray foam is becoming widely recognised as one of the most versatile and efficient forms of thermal insulation around
Spray foam (Polyurethane) is used for roof stabilisation and insulation and is sprayed directly onto the surface where it bonds. Besides being an excellent insulator, rigid polyurethane foam is also very effective at preventing condensation on tiled/slate or metal roofs. The high density foam bonds and holds tiles and slates in place therefore creating a seal to keep wind driven rain and draughts out, conserving the heat energy within the roof and instantly converting a cold roof into a warm roof, all via our roof insulation system

Introducing Thermabond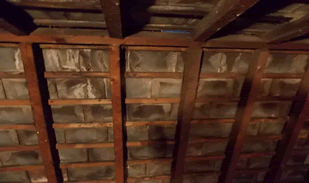 • Thermabond is a high density expanding polyurethane spray on foam
• Thermabond is extremely ridged adding strength to the whole roof structure
• Thermabond is ideal for roof stabilisation
• It has excellent insulation properties far grater than any other domestic insulation product
• It is a closed cell foam so it will not absorb water like other insulation
• Thermabond will bond to many surfaces especially Wood ,Asbestos , Metal , Slate , Tile and Roofing felt etc.
• Thermabond carries a 10 year manufactures guarantee
Roof Stabilization
Thermabond is ideal for bonding the tiles/slates together creating a solid roof structure.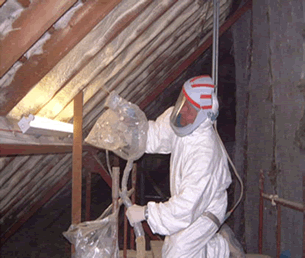 This stops slates/tiles from slipping off the roof by bonding them into place which results in a tight seal.
Ideal for roofs with damaged roofing felt or none existent back pointing which is common on slate/stone roofs.
Thermabond is an excellent alternative to a re-roof and far less costly and disruptive
Nail fatigue and other deterioration of fixings is a common problem in many, particularly slate/ tiled roofs where the fixings used to anchor the roof covering to the structure have deteriorated or perished
The traditional remedy would be to completely strip and re-lay the roof covering. Although this method will solve the problem of perished fixings, it can also be extremely costly, disruptive and time consuming
Using Thermabond rigid foam spray applied to the underside of the roof covering offers an alternative remedy which will completely solve the problem of nail fatigue
Application of Thermabond
The Thermabond Spray Foam is applied to the underside of the roof directly onto the slates, tiles , stone slates or roofing felt. It bonds them to each other and to the load bearing rafter timbers. It is also an ideal form of insulation far superior to mineral wool
Once installed, the foam immediately increases the level of insulation in your home and provides a seamless join between the rafters preventing cold air and wind blown dust entering the loft space
Condensation in the Loft

• Condensation can sometimes be a major problem in the loft creating symptoms of a roof leak
• This is due to the temperature differential, the outside temperature may be cold while the inside temperature is quite warm creating condensation
• This would indicate that your loft is getting warm which means the insulation is insufficient
• This problem can be instantly removed by the application of Thermabond
Solar Panels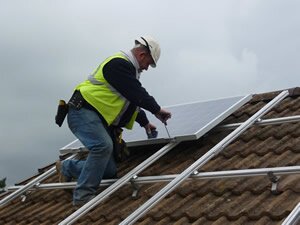 Thermabond is ideal for someone with solar panels or considering having solar panels Installed
The biggest problem with solar panels is this :
WHAT HAPPENS WHEN YOU GET A BROKEN SLATE/TILE UNDERNEATH THE PANELS? Or even a leak?
With Thermabond applied to the underside of your roof this will not be a problem
The Thermabond will bond the tiles together sealing the roof section underneath the solar panels
The Benefits of Thermabond
• Adds strength to the roof's structure
• Bonds all the slates/tiles together creating an air tight seal
• Combats the problem of nail fatigue
• An excellent alternative to a re-roof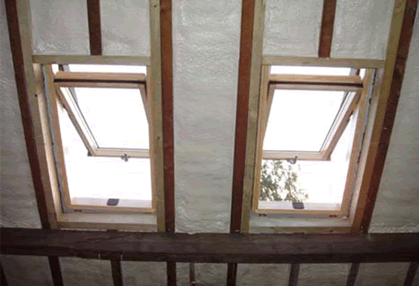 • Reduces maintenance cost
• Significantly reduces the chance of storm damage
• Ideal when having a loft conversion
• Significant noise reduction
• Creates a dry loft space
• Approved to British standards
• Removes condensation from loft
• In comparison to a re-roof Thermabond is only a fraction of the cost
An Example