Seal 'n' Shield - Clear Roof Tile Sealer
Why do we need to seal our concrete tiled roof

Concrete roof tiles are designed to last 25 years after 15 years there original protective coating has worn off making them porous.

Have you ever noticed that when it rains your roof gets darker ? This is because the concrete roof tiles absorb water increasing the weight of your roof dramatically putting excess stress on your roof timbers then when it evaporates the weight is relieved. This happens over a 1000 times a year so imagine how much work you roof has to endure each year

This is one of the main contributors to cracked pointing
In winter when it rains/snows the water is absorbed into your roof tile and then when it freezes it will expand causing the aged tile to crack. As the roof tiles age they get thinner and become more prone to cracking especially in winter.

The Answer - Seal'n'Shield


•

Seal'n'Shield is a polymer/resin blend which is designed to seal and reinforce the concrete tile while replacing lost surface due to weathering

•

Seal'n'Shield dries clear giving your roof that just cleaned look even when it rains

•

Seal'n'Shield will aid the prevention of moss and lichen re-growth due to its anti-fungicidal additive

•

Seal'n'Shield removes the chance of cracked tiles

•

Seal'n'Shield is guaranteed to seal your roof tiles for 10 years
Application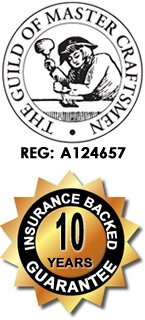 The roof is pressure cleaned to remove all moss and lichen and sprayed with an anti-fungicidal
Then spray/brush or roller apply the Seal'n'Shield
We apply the first coat and allow to tack dry this will soak into the tile reinforcing and sealing it
We then apply the second coat which will rebuild lost surface thickness due to weathering
Seal'n'Shield's specially formulated blend of polymer/resins soak into the roof tile sealing it while still allowing the roof to breath due to its permeability.
Seal'n'Shield is also designed to add extra strength to the tile by bonding to the existing concrete material on a molecular level which will reinforce it. This will dramatically increase the life of the roof tile but also more importantly remove the chance of cracked roof tiles in winter.
Seal'n'Shield will also greatly reduce the amount of work your roof timbers have to endure giving a far greater life span to your roof .
Benefits
| | |
| --- | --- |
| • | Dramatically reduces wear and tear of roofing felt |
| • | Reinforce and seal the roof tile |
| • | Reduce roof movement extending life of pointing |
| • | Dramatically reduce the roof timber workload |
| • | Extend roof life-span |
| • | Reduces moss re-growth |
| • | Remove chance of cracked tiles |
| • | Remove maintenance costs |
| • | 10 YEAR GUARANTEE |
For more information please call us.

Before

After

Before

After

Before

After

Before

After

Before

After

Before

After